Delhi government's plan to remove Vilayati Kikar trees: A threat to ecology
By Nabeela Paniyath
New Delhi: Delhi government's order to remove Vilayati Kikar trees, a Mexican native tree species found predominantly in Delhi Ridge Area, has drawn mixed reactions from environmentalists who think that the move can cause ecological imbalance.
According to data from the Delhi government, the species is said to inhibit the growth of other indigenous plants. The decision comes after the Madras High Court directed the cutting of Vilayati Kikar trees in Chennai last year, citing its proliferation as the reason for depletion in water table.  But what makes this move contentious is that Vilayati Kikar trees cover over 80% of the Delhi ridge area. The species was planted in Delhi during colonial times, with the motive of beautifying the newly declared capital. The motive behind choosing this specific species was that it was both exotic and could adapt easily to the region's arid soil.
As on date, it covers most of Delhi's green belt area in the ridge. According to the book Introduction to Delhi's Ridge, the area is home to around 110 species of resident birds and 200 species of migratory birds.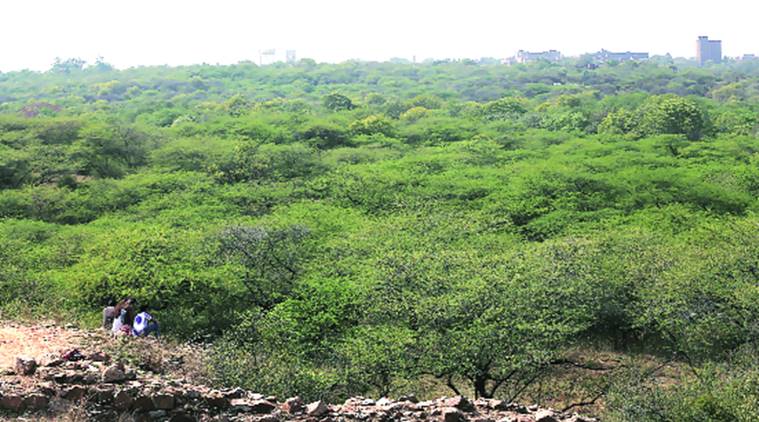 The great belt around the ridge is already facing problems due to dumping of domestic waste and encroachment by real estate developers. The removal of the trees might worsen these problems.
C R Neelakandan, an environmentalist feels that the decision to fell the trees is unplanned.  "The plan to remove Vilayati Kikar trees has a certain reason from the side of authority but they should have to be concerned about the ecological system in the area. If they are removing so many trees, they need to compensate it with great effort of replanting it with other native trees. "
He said that the area concerned has already seen a staggering number of tree fall. "It is very hard to overlook the significance of Vilayati Kikar in prevention of soil erosion and air pollution," he added.
However, Ajay Saxena, a Delhi based environmentalist welcomes this decision. "Though the Vilayati Kikar gives a green cover to the landscape, it competes with local species and doesn't allow them to grow. So, Delhi government's decision to replace the trees with natural and ecologically sound species is acceptable," he says.  He adds that the effect of this removal on the local biodiversity will mostly be short term. However To stop further deterioration of forest and degradation of ecosystem, soil and moisture conservation measures are of utmost important.
With the decision receiving mixed responses, many believe that the government needs to put forth a well researched plan before allocating the fund for the felling of these trees.